Teeth Whitening
Professional Teeth Whitening in Alexandria, VA
Your smile is often the first thing people notice when they meet you. If you're self conscious about discoloration or stains on your teeth, Del Ray Dental Center can help you achieve a whiter smile with whitening trays and in-office teeth whitening. When it comes to getting a brighter smile, professional teeth whitening is a safe, long-lasting way to achieve your desired smile compared to DIY home remedies. If you're unsure which is the best teeth whitening method for you, Dr. Razmjou can help you decide.
Contact Us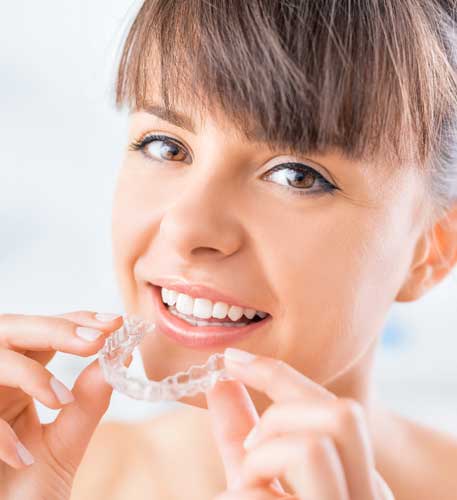 One-Size Whitening Trays
If you're looking for a convenient whitening treatment but want something more effective than over-the-counter whitening products, Del Ray Dental Center has one-size whitening trays. You'll fill the trays with strong teeth bleaching gel and whiten your teeth in the comfort of your own home. One-size trays are great for patients who want an affordable, high-quality whitening treatment.
Custom Whitening Trays
We also offer take-home trays that are custom-made for your teeth. The custom trays are designed to better hold the teeth bleaching gel in place so you get the most out of your whitening treatment. Our whitening trays are the best way to whiten your smile whenever and wherever it's most convenient for you. Don't let a busy schedule keep you from getting the brighter smile you've been dreaming about.
In-Office Dental Whitening
In-office whitening is perfect for patients in need of a quick way to brighten their smile. Whether you have an event coming up, or just want to enhance your smile, our one-visit whitening can lighten your teeth up to eight shades. Our experienced dental team takes care of your entire teeth whitening treatment, so all you have to do is sit back and relax. You'll leave our office with a bright, youthful looking smile that is sure to capture everyone's attention!
Schedule an Appointment