Advanced Dental Technology
State-of-the-Art Dental Technology in Alexandria, VA
Continually investing in modern dental technology is what allows our office to offer efficient and effective dental services. Our team is always looking for ways to help our patients have more pleasant experiences at our practice. Our state-of-the-art equipment, combined with our friendly and knowledgeable team of dental professionals, makes for dental visits that are both enjoyable and productive. To learn more about our office and our technology, we recommend visiting our about page or getting in touch with our front office directly.
Contact Us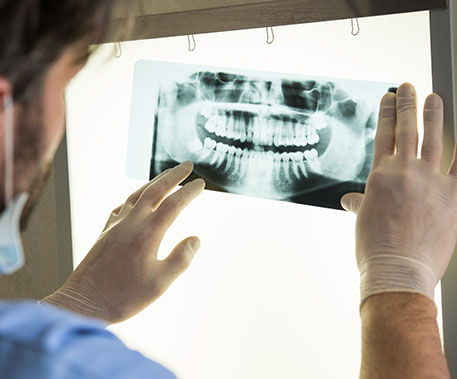 Fast, Expert Dental Care
Dental crown treatments used to require patients to schedule two or more appointments. This is because the impressions that were taken during the first appointment would have to be sent to a lab, and the lab would have to ship the custom crown to the practice, which would take about two weeks. Our office is equipped with an onsite 3D printer that can create custom dental crowns during the patient's initial appointment. Our digital X-rays also allow our dental team to capture enhanced images of the patient's teeth and jaw quickly, and the images are available almost instantly, which makes routine appointments even faster.
Comfortable Treatment Options
If you had braces in the past, you may remember having impressions of your teeth taken with a mold full of goopy dental putty. Patients are often not as fond of this older method of taking dental impressions, as it requires them to hold the mold in their mouth for about a minute, which can trigger sensitive gag reflexes. Our office uses iTero® intraoral scanners, which create highly accurate digital impressions in a matter of minutes. This small device snaps thousands of images while it is gently run over the teeth, which offers a much more comfortable experience for the patient.
Pain-Free Dentistry
If you are filled with anxiety just at the thought of scheduling a dental appointment, you're not alone. Many patients put off receiving the dental treatments that they really need because they are afraid of the pain, sensitivity, and soreness that may follow. At Del Ray Dental Center, we do everything we can to ensure that our patients experience minimal discomfort during and after their appointments. From our VibraJect® treatments, which offer painless dental injections, to our laser gum treatments, our services are designed to reduce any pain or sensitivity that can occur as a result of a dental procedure.
Want to learn more about our comfortable and efficient dental services? Our team is ready and available to assist you with any questions or concerns.
Contact Us