Orthodontics
Orthodontics in Arlington, VA
Are you unhappy with the smile that greets you in the mirror each morning? If crooked teeth, gaps, or a misaligned bite have you longing for a new smile, consider orthodontics at Del Ray Dental Center. We offer clear and accelerated options to help you get the smile of your dreams on your own terms. A consultation with Alexandria dentist Dr. Razmjou can help you determine which is best for you.
Schedule a Consultation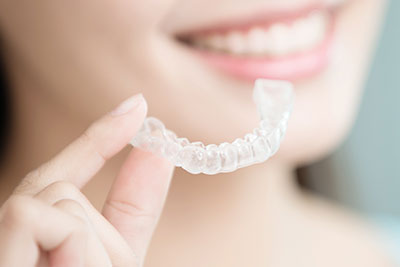 Invisalign® Clear Aligner Therapy
You deserve a clear solution to your crooked teeth or spacing issues. Del Ray Dental Center is proud to offer that with Invisalign clear orthodontics. Invisalign uses a series of plastic aligners to move your teeth into better positions. Before your treatment begins, we'll design your smile and use that to plan out your entire treatment. You'll work through your aligners, come in to see us every 4-6 weeks, and end up with your dream smile.
Invisalign FAQs
Are Invisalign trays comfortable?
The material used to make the Invisalign tray is a smooth plastic, so when you wear the trays, they're much more comfortable than traditional braces. The smooth material doesn't cut your cheeks or gums. The process is also gentle and gradual. It may take a period of adjustment to get used to wearing the trays, but the entire process is generally more comfortable than metal braces. Additionally, you can take the trays out to eat, drink, brush, and floss, so they're convenient, too!
Will anyone know I'm wearing braces?
The aligner trays are a clear plastic, so they are much less noticeable than metal braces and even so-called "clear braces." They're very slim, too, so they fit snugly against your teeth. Unless you tell someone you're wearing them or you take the aligners out in front of people, they likely won't even notice your orthodontia!
https://community.windy.com/user/stevehacks
How long does Invisalign treatment last?
Every person's treatment plan is different, but on average, Invisalign treatment lasts about one year. This is much shorter than the average treatment time for metal braces. We'll go over your expected treatment time at your consultation once we've determined your goal smile.
Contact Us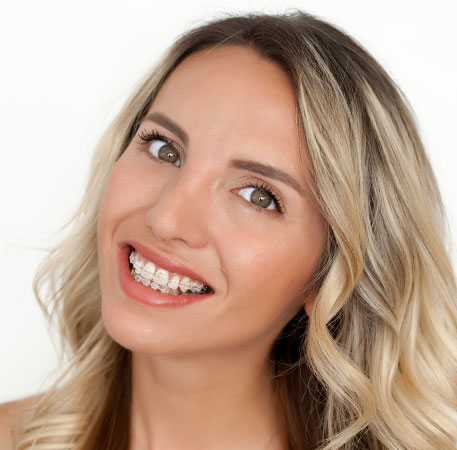 Powerprox Six Month Braces®
We can use Powerprox accelerated braces to fix mild to moderate alignment and spacing issues. Since they focus mainly on the teeth that show when you smile, your treatment is much faster than traditional braces. Get a beautiful new smile by your next dental appointment!
Benefits of Powerprox Braces
The clear brackets and tooth-colored wires offer low visibility.
The process is lower force, making it more comfortable.
The four to nine-month average treatment time is much shorter than traditional braces.
Patients can keep expenses down using Powerprox compared to conventional braces or Invisalign.
Make an Appointment