Office

Visit Our Alexandria Dental Office
At Del Ray Dental Center, it is our goal to provide honest, quality care to each and every patient, and to treat them as we would our own family.
Our dental family can't wait to welcome your family into our warm and inviting Alexandria dental office. We've designed a space that feels a bit like home, including a number of amenities that we think everyone will enjoy. We also keep your busy schedule in mind by offering convenient hours and same-day emergency appointments. We see patients of all ages, so call today to schedule.
Plan a Visit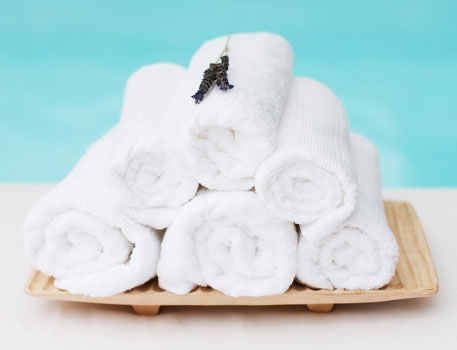 Amenities for Your Comfort
Make yourself at home when you come to our Alexandria dental office. We've stocked our practice with amenities that you can enjoy throughout your visit. Sit back, relax, and let us do all the work!
Wi-Fi
Complimentary Refreshments
TVs with Netflix in Private Treatment Rooms
Blankets & Pillows
Kid-Friendly Shows & Movies
Warm Neck Pillows
Disposable Hot Towels after Appointment
Contact Us
Your family is busy enough without fitting dental visits in. Our office has convenient hours so going to the dentist doesn't have to be a burden.
If you have a dental emergency – a lost crown or filling, or even a knocked-out tooth – call us immediately. We can give you some tips for how to ease your pain and get you scheduled to see us quickly, often the same day you call. You shouldn't have to wait around in pain.
Advanced Dental Technology
At Del Ray Dental Center, we're all about providing advanced and effective care to our patients. We pride ourselves on staying up-to-date with procedures and technologies to help ensure that you're getting the highest quality care possible.
CEREC® Same-Day Crowns
Traditionally, crowns take two or more visits from creation to placement. However, we don't want you to have to wait to get your new crown. We have invested in advanced CEREC technology that utilizes computer-aided manufacturing and design to create high-quality dental crowns in a single visit!
Digital X-Rays
Digital X-rays let us look at what's going on with your teeth and jawbone. Unlike traditional X-rays, digital X-rays don't require chemical processing, so the images are available almost immediately for faster diagnosis and treatment. They also emit up to 90% less radiation.
Intraoral Camera
Ever wonder what the dentist sees when he looks into your mouth? Now you can see, too, thanks to our intraoral camera! We can take high-resolution images to walk you through your diagnosis and treatment plan. The camera also gives us a better look at those hard-to-see areas.
Soft-Tissue Laser
Oral surgery without drills, scalpels, or sutures is now possible thanks to our soft-tissue laser. Laser surgery allows for more precise surgery as well. We can use our soft-tissue laser for gum disease treatment, gum contouring, biopsies, infections, and more. Laser surgery is less painful and invasive than traditional surgery, and your healing time is often faster, too.
Painless Injections with Vibraject®
If your biggest fear at the dentist is the numbing shot, you're not alone. But you also don't have anything to fear when you come to Del Ray Dental Center because we use the Vibraject injection system. The vibrations essentially block your brain from feeling any discomfort while you receive the shot. Ask our team if you want to learn more!
Dentistry in 3D
Thanks to advanced 3D printing and scanning technology, you no longer have to worry about messy dental impressions or week-long waits for outsourced restorations to come in. We've cut out the middleman, sparing no expense to deliver nothing but the best quality of service to our patients. Getting the care you need and deserve has never been easier or quicker. With our iTero® scanner, we can take digital impressions of your mouth and even deliver same-day crowns thanks to our Form 2® 3D printer. It's the dental technology of tomorrow today.
Contact Us