Endodontic Services
In-House Endodontic Services in Alexandria, VA
Every endodontist is a dentist, but not every dentist is an endodontist. An endodontist is an experienced dental professional who attends a few additional years of dental school to become an expert on diagnosing tooth pain and treating the inside of teeth. Oftentimes, patients will need to be referred out to an experienced endodontist if they need a complex treatment performed, but our team can take care of any endodontic-related procedure in-house. If you are experiencing a throbbing toothache, sudden tooth sensitivity, or you know that you need a root canal, and you're searching for an endodontist in Alexandria, please contact our office.
Contact Us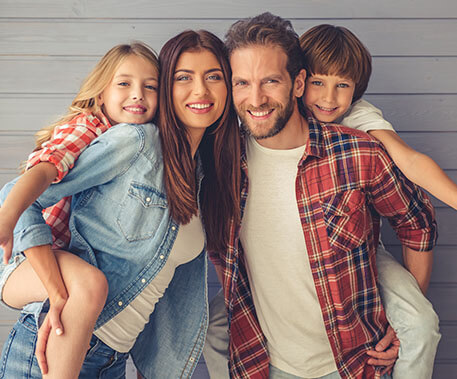 Your Trusted Alexandria Endodontist
Dr. Sanam Kheirieh is very experienced when it comes to the field of endodontics. After earning her doctorate, Dr. Kheirieh received her specialty degree in endodontics from the University of Maryland. She has many publications that are centered on the field of endodontics and almost 500 citations. In 2015, she was awarded "The Sherril Ann Science Endodontic Research Fellowship Award", for demonstrating exceptional ability in the field of endodontic research. Dr. Kheirieh's expertise, combined with the experience of the Del Ray Dental Center team, is what allows our practice to offer first-rate endodontic services.
What is Endodontics?
Endodontics is a field within dentistry that is focused on the health of the inside of the teeth and treating teeth with infected dental pulp. Every natural tooth contains blood vessels, nerves, and connective tissue that can become infected if harmful bacteria are able to find their way inside the tooth. This is why it is always ideal to seek treatment for tooth decay and broken or cracked teeth as soon as possible to prevent the need for a root canal treatment. Endodontists are highly skilled at removing tooth pulp, treating tooth infections, and saving natural teeth whenever possible.
Relaxing Dental Sedation Options
Root canal treatments can cause a lot of anxiety for patients who need one or more teeth treated through root canal therapy. Fortunately, our empathetic team understands how to put patients at ease and help them feel more relaxed in the dental chair. Every root canal treatment in our office begins with a painless injection of local anesthesia into the gums near the tooth that is being treated. If you are especially anxious about your root canal treatment, or you just want to ensure that you have a pleasant experience, our team offers nitrous oxide sedation as well as general anesthesia.
Learn More