Root Canal Therapy
Root Canal Therapy in Alexandria, VA
Are you currently experiencing a serious toothache? It's possible that there's an infection in the inner part of your tooth and that's what's causing you pain. Whenever there is an infection that spreads into the actual tooth root, the best way to save the tooth is with root canal treatment. We know that many patients dread the thought of a root canal, but you don't have to worry. The procedure is meant to relieve pain, not cause it, and the Del Ray Dental Center team is experienced in helping patients feel comfortable during endodontic care.
Make an Appointment
What's a Root Canal & How Does It Work?
A root canal is a way to save a seriously infected tooth and relieve you of whatever pain it may be causing. It's always our goal to help our patients keep their natural teeth, and root canal surgery is a way to avoid a tooth extraction. Essentially, root canal treatment involves removing infection and protecting the affected tooth from damage in the future.
To begin the root canal procedure, we clean out the actual root canal to get rid of the infected material. We'll then fill the area with an antibiotic and seal the canals so that new bacteria doesn't get in and cause another infection. Once we've let the treatment area heal (this takes about a week or so), we'll place a dental crown on top of the tooth. This dental crown serves as an extra bit of strength and protection.
There's a common misconception that root canals are painful, but modern root canal treatment is not what it used to be. We numb the area around the tooth before starting the procedure, and we take extra care to ensure your comfort.
Schedule a Consultation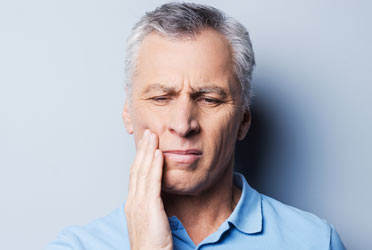 Signs You May Need Root Canal Treatment
Mild to severe tooth pain
Pain when chewing or putting pressure on a tooth
Tooth sensitivity to hot or cold
Darkening of a tooth
Tender or swollen gums
Abscess on gums
How Much Does a Root Canal Cost?
The cost of a root canal depends on which tooth we're treating and what condition it is in. After we've had a chance to complete an evaluation in person, we'll be able to give you a cost estimate and go over your financial options with you. We accept most dental insurance, but even if your plan doesn't cover all of the procedure, we have financing available through CareCredit® and Lending Club. Del Ray Dental Center also has an in-house savers plan you can join to get a discount on your treatment.
Contact Us