Invisalign Special
Invisalign® Special
First 10 Patients Will Receive:
Choice of APPLE WATCH, IPAD, or 50-INCH TELEVISION with start of treatment
FREE take-home whitening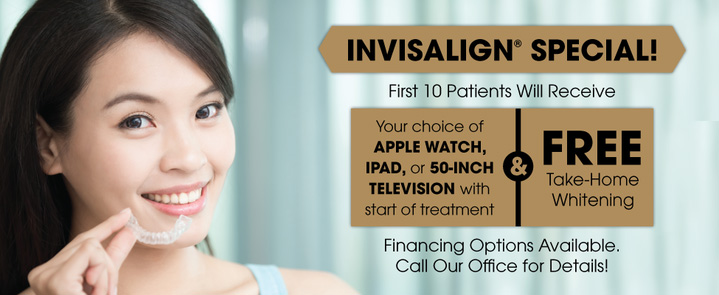 Financing options available
Invisalign clear aligners are specifically designed to give you the smile you want without any of the lifestyle changes you don't. With unique advances such as SmartTrack® material, Invisalign clear aligners can shape your smile more precisely and comfortably than ever before — and up to 50% faster! Ask Dr. Razmjou how Invisalign clear aligners can give you the smile you want.
So what are you waiting for? Start moving towards the next amazing version of yourself.
Schedule an Appointment
Dr. Peajmun Razmjou, DDS
Arlington Dental Center
3801 N. Fairfax Dr., Ste. 70
Arlington, VA 22203
(703) 972-2261
Del Ray Dental Center
4 Herbert St., Ste. A,
Alexandria, VA 22305
(703) 635-3724