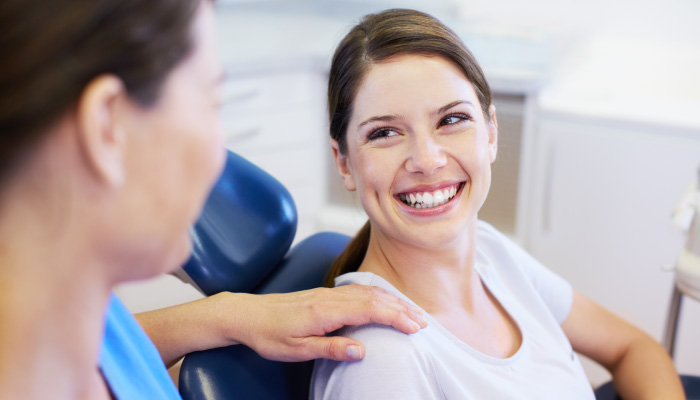 Hello from the Del Ray Dental Center team! We are proud to serve the families of Alexandria with dental care centered on honesty, quality, and compassion. We promise to work hard to earn your trust, and we're excited create meaningful relationships with our community.
About Dr. Peajmun Razmjou
When you visit Del Ray Dental Center, you'll be seen by Dr. Peajmnu Razmjou. He completed his dental doctorate at the University of Maryland College of Dental Surgery, and ever since he graduated, he has been committed to continually advancing his knowledge of the industry. It's Dr. Razmjou's main mission to provide his patients with high quality dentistry so he's always looking for ways improve his level of care.
About Our Services
Our dental office provides comprehensive family dentistry, which means that rather than specializing in a specific field of dental care, we are able to take care of a wide range of needs for a wide range of ages. We'd love to welcome your whole family into the Del Ray dental family!
Preventive Dental Care — If you have a healthy smile, preventive dental care is the way to keep it that way. Come see us for those semiannual teeth cleanings and dental exams!
Restorative Dental Care — Something bothering you about your teeth or gums? Come see us and we can determine what's wrong and how to fix it.
Cosmetic Dental Care — You don't have to wait to have you dream smile. We'd love to help you improve the appearance of your teeth.
Orthodontics — Straight teeth mean a more attractive and a healthier smile. Our orthodontic options can get you there.
Ready to Book an Appointment?
Dr. Razmjou look forward to welcoming you to Del Ray Dental Center. Our office is open Wednesdays through Fridays as well as every other Saturday. When you're ready to schedule your dental visit, you can give us a call at 844-725-2451 or fill out our contact form. If you have an emergency please call us so we can bring you in quickly. We hope to see you soon!
Contact Us