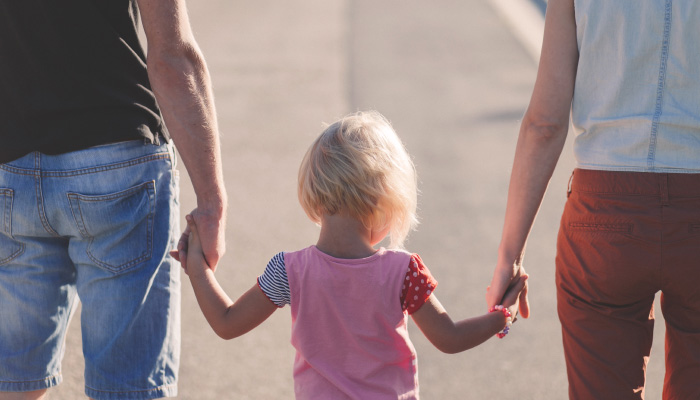 Everyone knows it's important to visit the dentist regularly. It's probably been drilled into you since you were a little kid. But how often should you and your family actually go?
Unless your doctor says otherwise, your family should visit the dentist every six months for your semiannual cleaning. They key is to make this part of your routine, because just like changing your car oil, your mouth needs to be tuned up. This is an important and easy opportunity to make sure your teeth stay healthy.
Your twice-yearly cleaning is especially important because it's at this appointment when your dentist will take a look to see if anything has changed since your last visit. It's also a time when you can let your dentist know if you yourself have noticed anything unusual regarding your dental health.
Let's break down what a routine dental check-up entails:
Cleaning
Using a special scaler tool, your dentist or hygienist will scrape away the excess plaque on your teeth. They will then polish your teeth, and floss your teeth to make sure nothing is stuck in between them.
X-Rays
If your dentist thinks it's necessary, they will take X-rays of your teeth. This helps them catch hard-to-see problems they might miss otherwise, such as a hidden cavity or a tooth that needs work. It also helps confirm that your teeth are properly aligned.
Thanks to recent dental technology, most X-rays are now done digitally. These digital X-rays use 90% less radiation than traditional X-rays, thereby cutting down on risks associated with radiation. Just a few seconds after a digital X-ray is taken, you and your dentist will see it appear on a screen in your exam room—there's no longer any wait time for the X-rays to be processed.
Exam
After the cleaning, your dentist will check your mouth for cavities and other health problems, such as gum disease. They will ask about any changes you've experienced in your mouth, and if you are currently in any pain or discomfort. They'll also check your bite, to make sure your upper and lower jaws close correctly.
Kids' First Trip to the Dentist
Your kids should see a dentist when they get their first tooth, or, at the very latest, by their first birthday. From that point on they can go every six months, unless their dentist tells you otherwise. It's important to set a good example for your children by bringing them to the dentist early and often.
Think it's time for your twice-yearly cleaning? Contact us to make an appointment! We look forward to hearing from you.
Contact Us