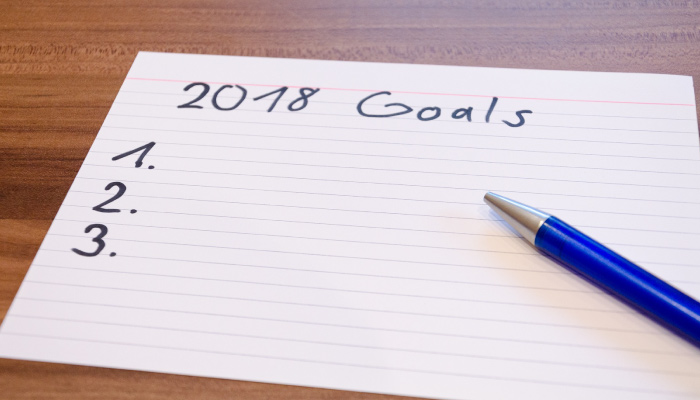 Do you love making New Year's resolutions but find that you rarely keep them? This is the year that changes! Here are five easy to keep New Year's dental resolutions to help you attain the smile you always wanted.
Brush & Floss Every Day
Hopefully you already do this, but if not, make this the year you finally start properly brushing and flossing your teeth. Make sure to brush for two minutes twice a day, and thoroughly floss once a day. Do whatever you have to do to make this happen—set a timer, bribe yourself, buy a water flosser—whatever you need to motivate yourself. Pro tip: if it's hard to find time to brush and floss at night, try doing it all at once while you're in the shower! Some people swear by this.
Eat Less Sugar
This is the year to finally start eating healthy. Healthy eating isn't just good for your body—it's also important for your mouth! Cut down on sugary foods and beverages to reduce your risk for cavities. Try to eat more fibrous and nutrient-rich foods to build up your immune system and strengthen your teeth and gums. Small changes can make a big difference.
Drink More Water
Drinking a lot of water is important for your overall health, but it's especially important for your dental health. Drinking water lets you rinse out your mouth in between meals when you don't have access to a toothbrush. This cleans your teeth of cavity-causing bacteria.
Cut Out Nasty Habits (Smoking)
If you smoke, the best thing you can do for yourself and your family is to quit. But we know that's a tall order, so if you want to take a small but important step this year, try cutting down your cigarette consumption. The fewer toxic particles you put into your mouth and your body, the better.
Visit Your Dentist 2x a Year
It's important to see your dentist for your twice-yearly cleaning, but many people put off doing this, or forget altogether. Make a concerted effort to see your dentist so they can keep tabs on your dental health. Remember, the best offense is a good defense!
If you have questions about your dental health or you're ready to schedule that dental appointment, feel free to reach out to our helpful team.
Contact Us